AlterNet on behalf of Alan Grayson: a repost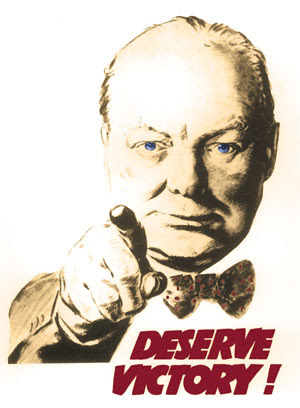 Do you know a thing or two about politics? Then listen up.
You've been hearing a lot about the 2014 elections. Well, I'm asking you to set your gaze a little further out, and think about what it will take to keep a Democrat in the White House in 2016. And beyond. Forever.
It's simple: As Florida goes, so goes the nation. The winner in Florida has won every one of the last five Presidential elections — including that very painful one, in 2000. In each case, the margin of victory was five percent or less. Florida makes Presidents, and no President has won Florida by more than five percent in over a quarter of a century.
And as Central Florida goes, so goes Florida. The Panhandle in the north is red. Miami-Ft. Lauderdale is blue. So for better or worse, Central Florida decides who our President will be.
Who represents Central Florida in Congress? I do. And I have a plan to win Florida for the Blue Team in 2016, and ensure a Democratic Presidential victory. But I need your help.
Contribute to our Blue Florida Fund to re-register Democratic voters who move and give them absentee ballots to vote at home. Let's lock up Florida for 2016.
When I first ran for Congress in 2006, I asked a certain Senator to host an event for our campaign. He said: "No, but I'll give you some advice that's more valuable than any event that I can do for you."
"What's that?" I asked.
"Raise all the money you can, and spend it all on 30-second TV ads."
I ignored him. And I'm still ignoring him. Our campaign registers Democratic voters in Central Florida, knocks on their doors, and helps them to vote.
In the 2012 election, we raised $5 million, and we spent $1 million of that in our "field campaign," to get out the vote. I'm pretty sure that no other House candidate spent $1 million on field.
We had 50 paid "canvassers," going door to door, from March to November. Every Democratic voter got three knocks on the door.
So what happened? I went from a devastating loss in 2010 to a tremendous victory in 2012. According to the House Historian, it was the biggest comeback in the history of the House.
But that's not all. Unlike those 30-second TV ads, our field program helped good Democrats above us and below us on the ballot.
There was only one area in Florida where President Obama did better in 2012 than he did in 2008. My district. When the Obama Campaign was asked to identify one place in the entire country where fieldwork had made a difference, they identified Osceola County – in the heart of my district.
When Democrats vote, Democrats win. And we know how to get Democrats in Central Florida to vote.
Our Blue Florida Fund can win the gubernatorial race in the third-largest state for the Democrats this year, and it can lock down the Presidency for the Democratic candidate in 2016 – whoever she may be. But only if you help. Contribute to our Blue Florida Fund today.
Here's how we do it. (And please – don't forward this note to Karl Rove.) The average voter moves roughly ten times in his or her life. Democrats move more often that Republicans do. Every time a voter moves, he or she has to re-register. So we track down Democratic voters who move to Central Florida, or within Central Florida, and we register them.
Cost: $10 per voter.
Now here's a funny thing about Democrats: a lot of us work on Tuesday. In fact, some of us work two jobs on Tuesdays. So it's rather unfortunate for Democratic candidates that elections are held on Tuesdays.
We have an answer for that: Vote By Mail. Someone who votes by mail is twice as likely to vote as someone who votes on Election Day. You can look it up.
In every election year, the highest turnout is in Oregon. Why Oregon? Because in Oregon, everyone votes by mail.
So what do we do? We sign up Democrats to vote by mail – in massive numbers. There are 27 Congressional districts in Florida. At one point in 2012, however, one-quarter of all of the Democrats who were signed up to vote by mail in all of Florida were Democrats in our district. And another big chunk lived in the neighboring district, in the part that I used to represent.
Our canvassers go door-to-door, signing up Democratic voters to vote by mail.
Cost: $5 per voter.
Our Blue Florida Fund delivers votes, in huge numbers, by boosting Democratic turnout. Your contribution to the Blue Florida Fund doesn't pay for some nasty attack ad – it pays to get Democratic voters out to vote.
Now here is the best part of all. In Florida, we are allowed to sign up voters to vote by mail for two election cycles. Therefore, we are signing up Democrats to turn out to vote in 2014 and . . . in 2016.
More votes for Congressman Alan Grayson, and more votes for Hillary. (Or whoever our candidate may be.)
But here's the problem: On Election Day, we celebrate our victory, and on the following day, everyone gets fired from the campaign. It's really, really weird, but that's how it's done. So the voter registrations stop, and the absentee ballot requests stop.
I don't want to do it that way. I want to keep registering Democratic voters and arranging for them to vote by mail until Florida is sky-blue, and then as blue as the ocean. Because once we do that, the Presidency is ours for the rest of my life – and yours. There is no way – no way – that the GOP can win the Oval Office without Florida. (And they know it, which is why Jeb Bush and Marco Rubio are considered serious candidates.)
So to keep that field program going throughout the year, we need to have at least 1000 people sign up to give $20.16 each month for the Blue Florida Fund. And I need you to be one of them.
Why $20.16? You figure it out. But if you participate, then we can keep our field campaign going. not only between now and November, but all the way through the 2016 election.
Do the math. Your $20.16 each month will register 54 more Democratic voters between now and the 2016 Presidential election. Or it will yield 108 more Democratic voters who will vote by mail.
Does that matter? You bet it does. If you believe the official reports, then Bush beat Gore by just 537 votes in Florida. So you, and only five others, could make all the difference in 2016, and thereafter.
Please sign up for our Blue Florida Fund today, and contribute each month toward a Blue America, and a Blue Future. Plus, if you join our Blue Florida Fund, then I will be your BFF.
Now there's an offer that you can't refuse.
Courage,
Rep. Alan Grayson
P.S. If you join our Blue Florida Fund, then on November 2, 2016, Hillary probably won't send you a thank-you note. But she ought to. And I will.
Courage,
Rep. Alan Grayson