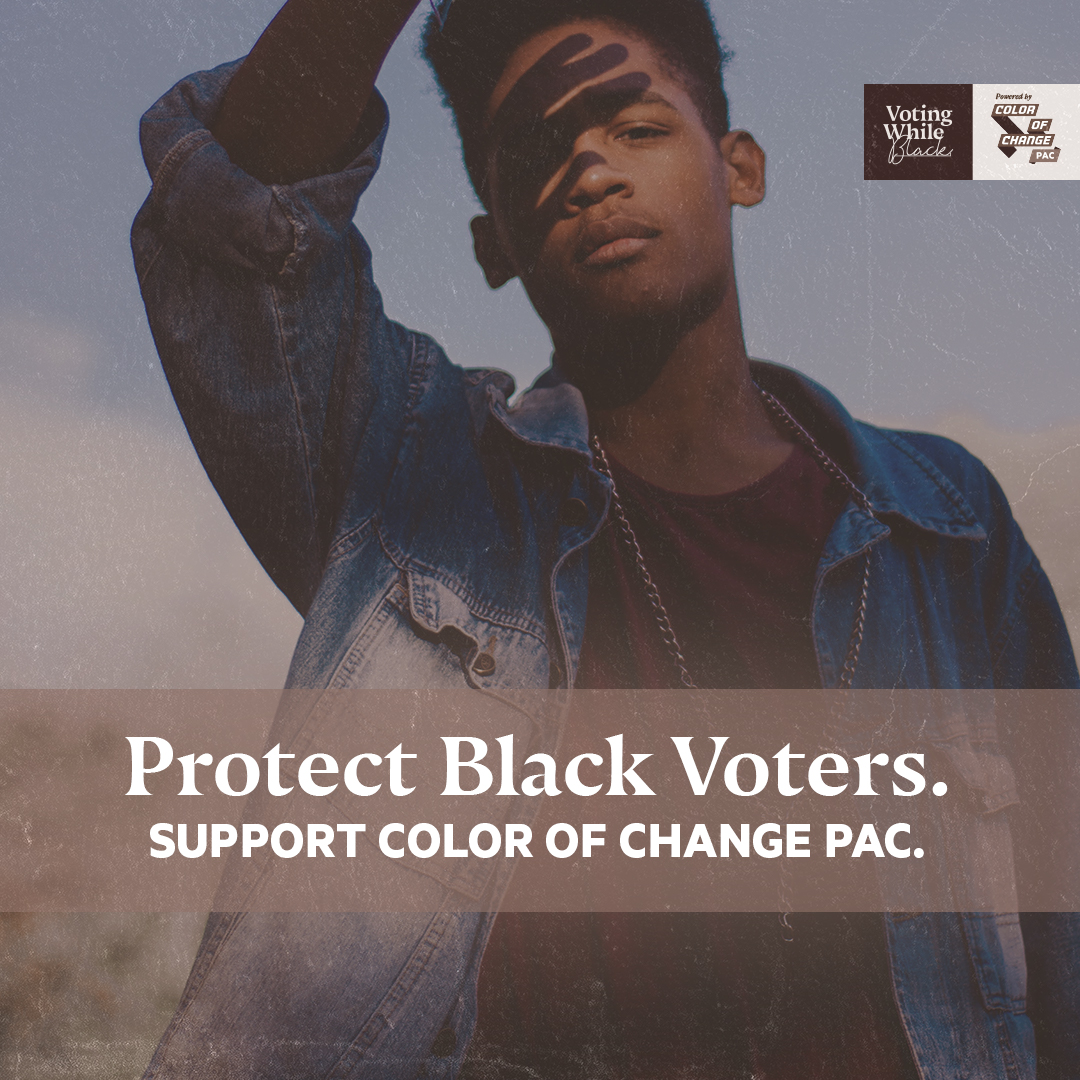 This week, North Carolina legislators voted to approve a bill targeted directly at suppressing Black voters.
Here's what the bill will do:
Cut out the final Saturday of early voting before election day, which is widely used by Black voters
Requires early voting stations to be open 12 hours per day Mon-Fri, instead of their usual 8 hours– but to fund this, forces local elections boards to either hope for more money from the county or open fewer early voting sites
Deters elections officials from keeping early voting open on weekends, due to 12 hour weekday requirements that will overstretch tight early voting budgets
One of the best ways to fight back against racist voter suppression efforts like is to build political power in Black communities. That is why Color Of Change PAC exists – will you chip in to support our work?
Our work at Color Of Change PAC is an antidote to this poisonous attack: everything we do is aimed at strengthening the political power of Black Americans. Color Of Change PAC has a track record of success in North Carolina. This past March we:
Helped two Black, progressive District Attorney candidates win primary elections in Durham and Pitt counties: Satana Deberry and Faris Dixon
Brought 450+ people out to brunches and dinners to build community and train them on essential digital organizing skills
As a Black-led organization, we sent out digital ads we knew would resonate with Black voters, which were seen over 950,000 times on social media
Without your support, we can't possibly do this work. Without your support, racist bills like this one become reality. Donate to make sure Black people power, not anti-Black suppression, keeps coming out on top.