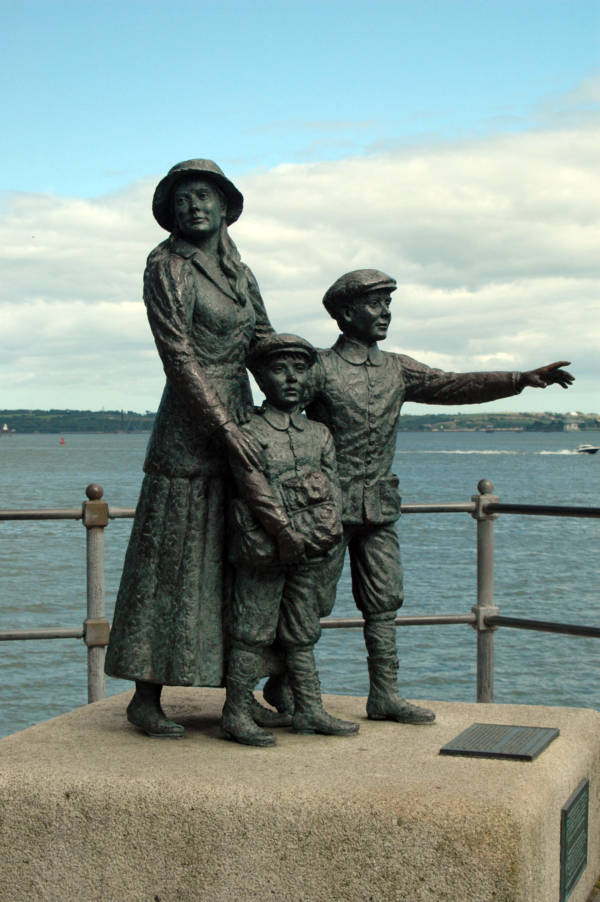 Annie Moore Revisited
When Ellis Island officially opened its doors on January 1, 1892, the first person registered at the immigration station was a young Irish girl named Annie Moore.
"Fourteen-year-old Annie" and her two brothers, Anthony, 11, and Phillip, 7, departed from Cobh, Ireland, formerly Queenstown (County Cork) on December 20, 1891, aboard the S.S. Nevada, three of the 148 steerage passengers. The trip took a total of 12 days including Christmas Day. The Nevada arrived in New York on Thursday evening, December 31st. The Moore children were coming to America to reunite with their parents, Matthew and Julia, who had come first.
Since that day Annie's story had become lost to time, and what remained were a mix of truths and myths that would be thought of and taught in our schools as facts.
For the complete article, go to: anniemoore.net