the African Burial Ground 1 at youtube.com
By Gina Dimuro
Library of Congress
An overhead view of the memorial at the African Burial Ground National Memorial in lower Manhattan.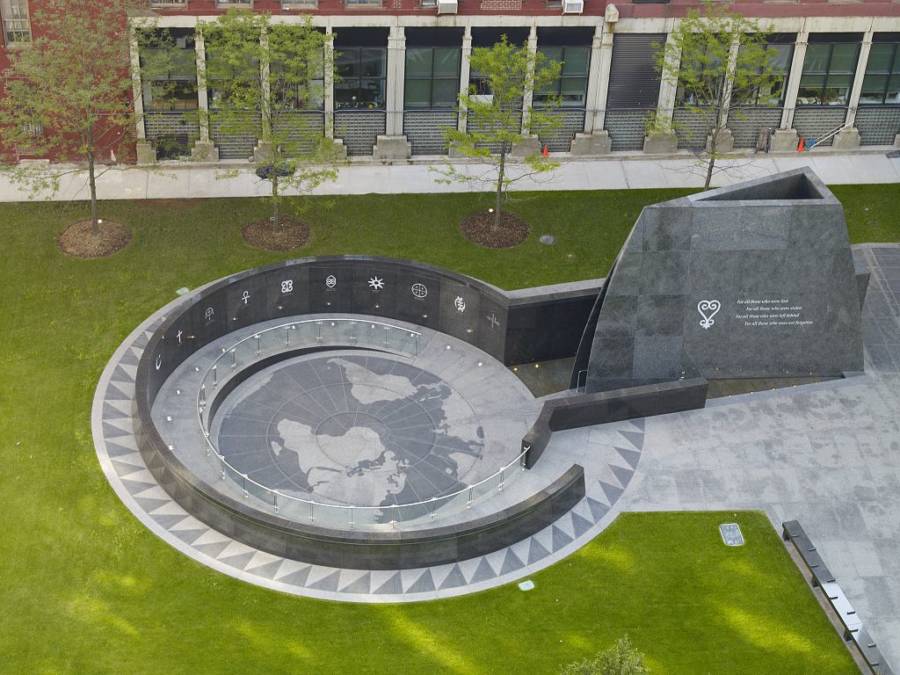 Flickr Commons
Archaeologists estimate there may be up to 20,000 skeletons in the burial ground.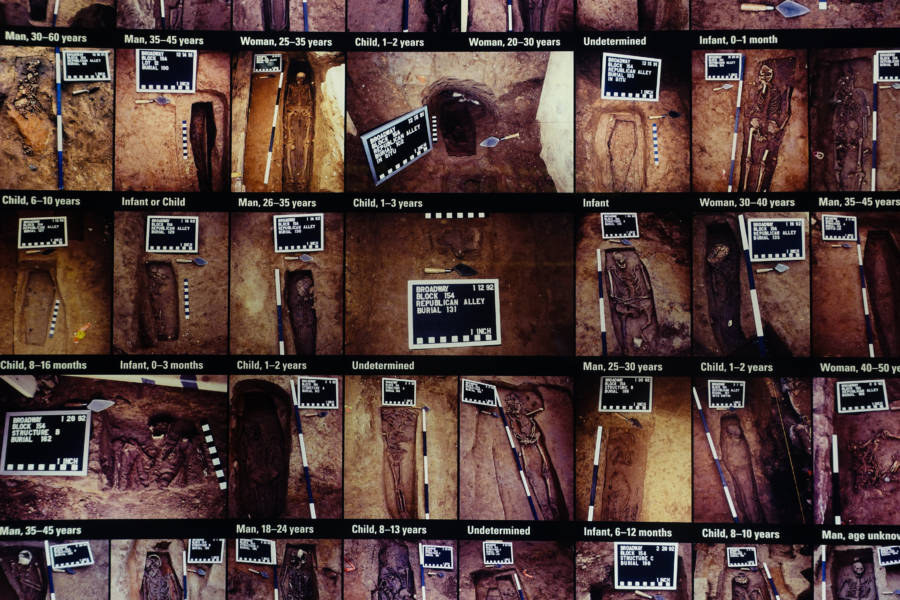 The human remains revealed a wealth of information about the life of slaves in old New York. Most, as might be expected, showed signs of hard physical labor and malnutrition. After being examined, all of the remains we respectfully re-interred (each in an individual coffin hand-carved in Africa) in a "Rites of Ancestral Return" ceremony in 2003.
The African burial ground was declared a National Monument in 2006 and today also houses a memorial and museum dedicated to preserving the memory of some of New York's earliest but forgotten residents.
for more info allthatsinteresting.com