IN MEMORIAM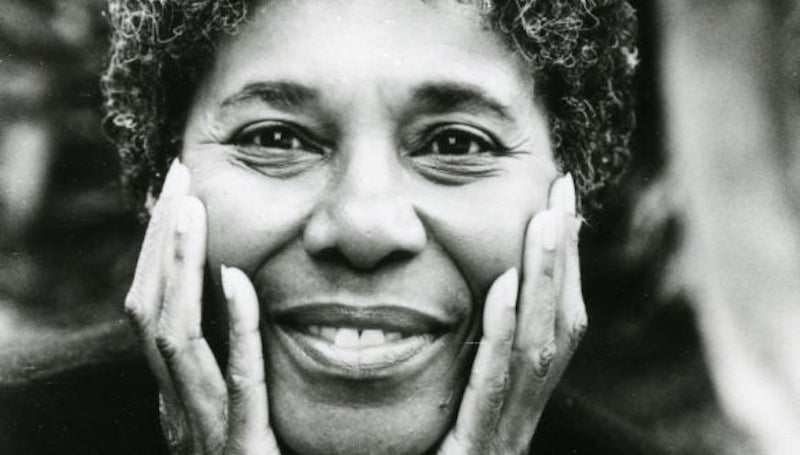 Mourning Paule Marshall, the Foremother Who Didn't Always Love Me Back
Born April 9, 1929
Rosamond S. King on the Contradictions of Literary Gratitude
On August 12, Paule Marshall died. It was exactly one week after another black woman author passed away—that author had won the Nobel Prize, and a major documentary about her is or was probably playing in a theatre near you. I was sad about Toni Morrison's death and posted images of and quotes from her interviews. But when I heard about Paule Marshall's passing, I had a deeper and wider range of feeling that surprised me—sadness that there wouldn't be another novel, anger that I never got to meet her, to interview her, or just to ask questions I never got answers to. I'm a queer Caribbean writer and critic, and Marshall is the literary foremother I love who didn't always love me back.
In 1959, the year of the Cuban Revolution, when Richard Nixon was vice president, when most literature, and certainly most Caribbean literature, was published by men, Paule Marshall, a brown-skinned, Brooklyn-born daughter of working-class Barbadian (or Bajan) immigrants, published her first book, Brown Girl, Brownstones. By the time of her death on August 12, Marshall had written nine critically acclaimed books, won a MacArthur Fellowship, a Guggenheim Fellowship, the Before Columbus Foundation's American Book Award and numerous other accolades. Her work became a staple in college classrooms of both African-American and Caribbean literature.
Just shy of 40 years later, I, the brown-skinned daughter of immigrants from Africa and the Caribbean, began reading Marshall's work while at college in upstate New York. Her fiction, groundbreaking because of its frank portrayals of black, working class families, and because her protagonists clearly see the good, the bad, and the hypocrisy in the communities they belong to and love, still feels relevant and urgent. These black women she wrote about—sometimes young, often middle-aged—struggle to come to terms with their personal and cultural histories and with figuring out where they belong (and for the older women, what and whom to embrace in the second half of their lives).
Her description of Caribbean-American experiences in Brown Girl, Brownstones resonates with immigrants of many backgrounds in the midst of today's vocal anti-immigrant sentiments. And her portrayal of everyday black women—those she called "kitchen table poets"—who seek lives of great joy and fulfillment, including both an intellectual life and sexual pleasure, provides a model for resisting seduction by the anger and despair that surrounds us.
Source: lithub.com