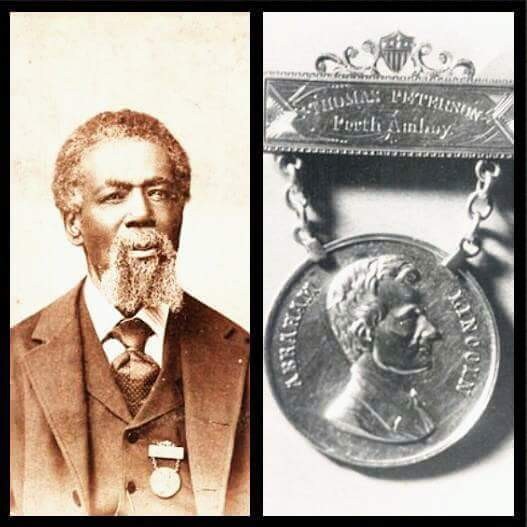 Thomas Peterson-Mundy of Perth Amboy, New Jersey, became the 1st African American to vote. His vote was under the authority of the 15th Amendment, a day after it was adopted.
Peterson was born in Metuchen, New Jersey. His father, also named Thomas, worked for the Mundy family. It is unclear if he was a slave of the family or not. His mother, Lucy Green, was a slave of Hugh Newell (1744-1816) of Freehold Township, New Jersey. She was manumitted at age 21 by Newell's will.
He was a school custodian and general handyman in Perth Amboy. Active in the Republican Party, he became that the city's first African-American to hold elected office, on the Middlesex County Commission. He was also the city's 1st "colored" person to serve on a jury.
Peterson voted in a local election held in Perth Amboy, NJ over the town's charter. Some citizens wanted to revise the existing charter while others wished to abandon the charter altogether in favor of a township form of government. Peterson cast his ballot in favor of revising the existing charter. This side won 230 to 63. Peterson was afterward appointed to be a member of the committee of seven that made the revisions. Historical records as to his contribution to revisions in the form of minutes, writing, or other records are still wanting.
Read more about his life & legacy at DailyBlackHistoryFacts
Resource: blackthen.com