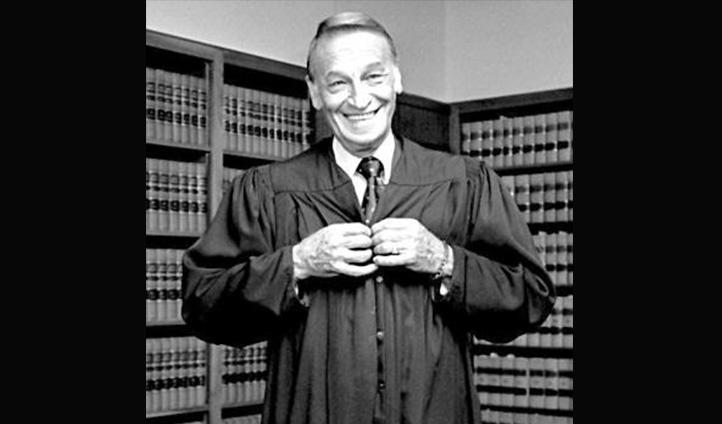 Harry E. Claiborne, a judge on the U.S. District Court for the District of Nevada, was impeached and removed from office on charges of income tax evasion in 1986. It was the first time that a judge had been impeached in more than five decades.
Impeachment Proceedings for Harry Claiborne
In 1984, Judge Claiborne became the first sitting Federal judge in the U.S. history to be found guilty of a felony when he was convicted of filing false income tax returns.
Prosecutors alleged that the federal judge failed to pay taxes on $106,000 in income he received in 1979 and 1980 for legal services performed prior to becoming a judge. Claiborne ultimately served 17 months of a two-year sentence before his release in 1987.
Judge Claiborne maintained his innocence, arguing that the charges were the result of a vendetta by federal prosecutors whom he ruled against in his courtroom. When Claiborne refused to resign after his conviction, the U.S. House of Representative began impeachment proceedings. Claiborne was subsequently impeached by the U.S. House of Representatives by a 406-to-0 vote. The four articles of impeachment included charges of tax evasion and bringing "disrepute" on the Federal court system.
Instead of the full Senate serving as a High Court of Impeachment, the Senate established a 12-member panel to conduct the trial. Relying on a never-before-used Senate rule adopted in 1935, the committee examined the evidence, heard testimony, and presented its findings to the full Senate. During closing arguments, Claiborne's counsel unsuccessfully argued that the use of a trial committee was unconstitutional. The full Senate voted convict Claiborne, marking the first time the Senate tried and convicted a federal official who had already been convicted in a criminal court. Claiborne was removed from office on October 9, 1986.
For a full list of all Federal Judges that have been impeached please visit our Impeachment of Federal Judges page.
resource: constitutionallawreport.com