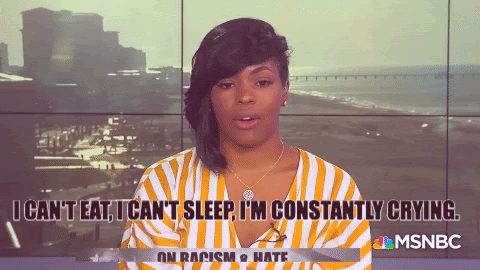 Hello,
My name is Chiquitta Clemons-Howard, and I am the mother of 25-year-old Chikesia Clemons, who was brutalized by police at a Waffle House outside of Mobile, AL last month. Over 30,000 Color Of Change members have petitioned Mobile County District Attorney Ashley Rich to drop all of Chikesia's charges, but District Attorney Rich has failed to act. So we are transforming our online presence to offline power! Color Of Change reserved charter buses from Atlanta, Birmingham, and New Orleans for Justice Riders to go to Mobile and pack District Attorney Rich's office—escalating our advocacy will force her to listen to our demands and drop Chikesia's charges. But we need your help to make this happen.
 will you chip in $3 to make 'Justice Rides for Chikesia' a reality?
Being Black in America means being constantly surveilled and in fear of the police. Black people being brutalized or killed at the hands of police and racists vigilantes has become common in this country. But I never thought it would be my child's face on the news for the world to see. I never thought that her name would become a hashtag.
The Waffle House employee who called the police on Chikesia had no regard for her safety. My daughter could've ended up dead that night. After the officers slammed her body into the ground, attempting to humiliate her publicly, one officer put her in a headlock and told her he would break her arm. My one question is, why would they do this to her? Did they not see the innocence in her eyes or hear the fear in her voice? I am just grateful that Chikesia is still alive to tell her story and advocate for justice.
I'm asking you for $3 to help pack Mobile County District Attorney Ashley Rich's office with people ready to #DefendChikesia.
Specifically, we need your help to fund:
3 charter buses transporting over 150 people from Atlanta, Birmingham, and New Orleans to Mobile.
Bus Captains to mobilize Black folks to the Mobile County District Attorney's office.
Food and supplies to feed and take care of our people on the 

ride.
It is important to stand with Chikesia at this moment because like in so many cases of violence towards Black women, her story has not had a lot of mainstream coverage. The death of Sandra Bland did not initially receive the coverage it deserved. It was the #SayHerName Movement and the advocacy of Color Of Change members and activists across the country that pushed Sandra's case to mainstream media. After the recent arrest of two Black men, Rashid Nelson and Donte Robinson, at the Philadelphia Starbucks, there was a national outcry for justice that successfully obtained accountability. I am asking for the same be done for my daughter.
With Love,
Chiquitta Clemons-Howard