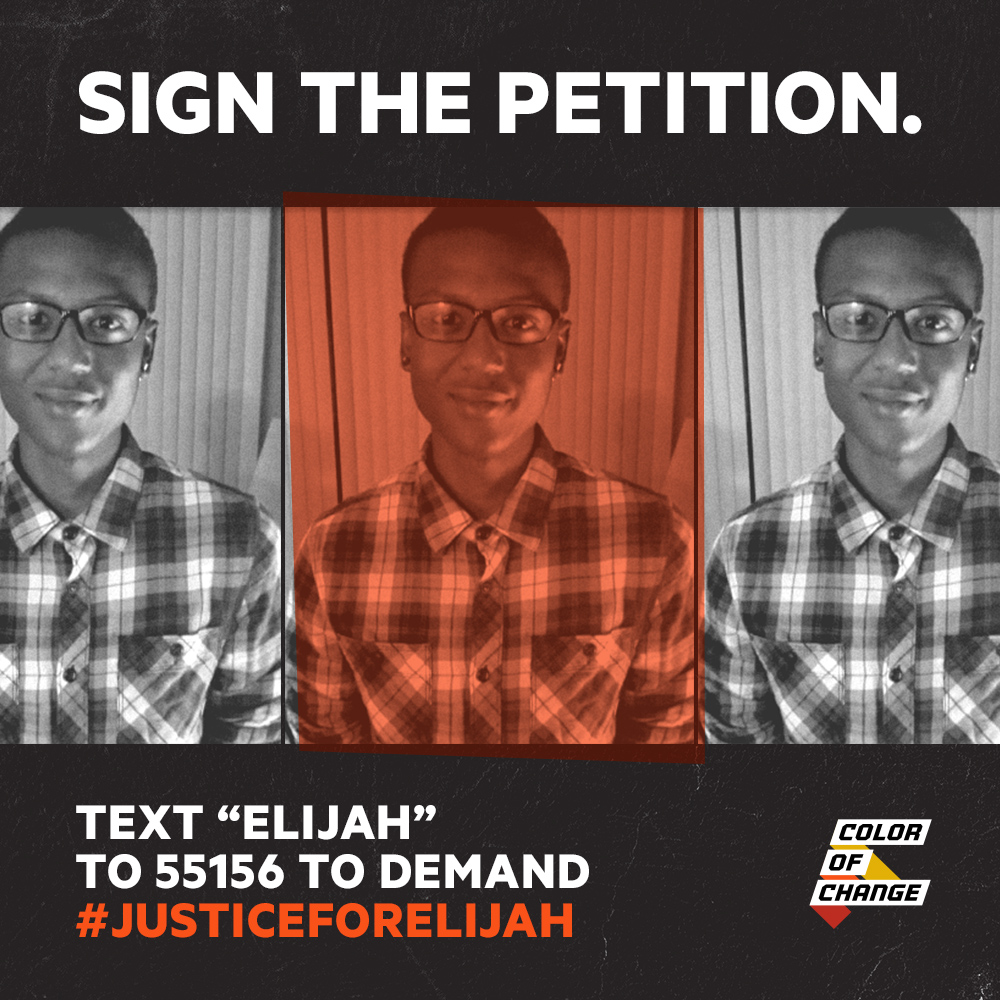 Elijah McClain, a 23-year-old Black man in Aurora, Colorado, was murdered at the hands of police almost a year ago and still no justice.
On August 24, 2019, three white police officers stopped Elijah while he was walking home from a convenience store — after a 911 caller reportedly described Elijah as a "suspicious person." The details that led to Elijah's death are horrific. The officers can be heard on bodycam video threatening to bring their dog to bite Elijah and even accusing Elijah of provoking arrest. Minutes later, officers then put Elijah in a deadly chokehold, causing him to go unconscious. Paramedics rushed to the scene only for Elijah to later suffer from a heart attack; he was declared brain dead three days later.
That's why we must call on AG Phil Weiser to stand up for what is right and file criminal charges against the officers who murdered Elijah McClain. He has the power to ensure these officers are not free to roam the streets while Elijah's family is forced to mourn the loss of their loved one.
Elijah Mcclain should still be alive today. Sign the petition to demand AG Phil Weiser charge the officers who murdered Elijah.
Below is the letter we will send to Attorney General Phil Weiser:
Here is the Petition:
Dear Attorney General Phil Weiser,

We are looking at you to ensure justice for Elijah McClain and his family who have been forced to endure the most painful loss of this young Black man who died at the hands of police violence and brutality. We won't sit by and watch any more of our people die as a result of unnecessary harm that is inflicted by the police — the officers who murdered Elijah must be held accountable NOW. And that starts with their immediate arrest and criminal charges filed against them.
colorofchange.org