Featured picture is of …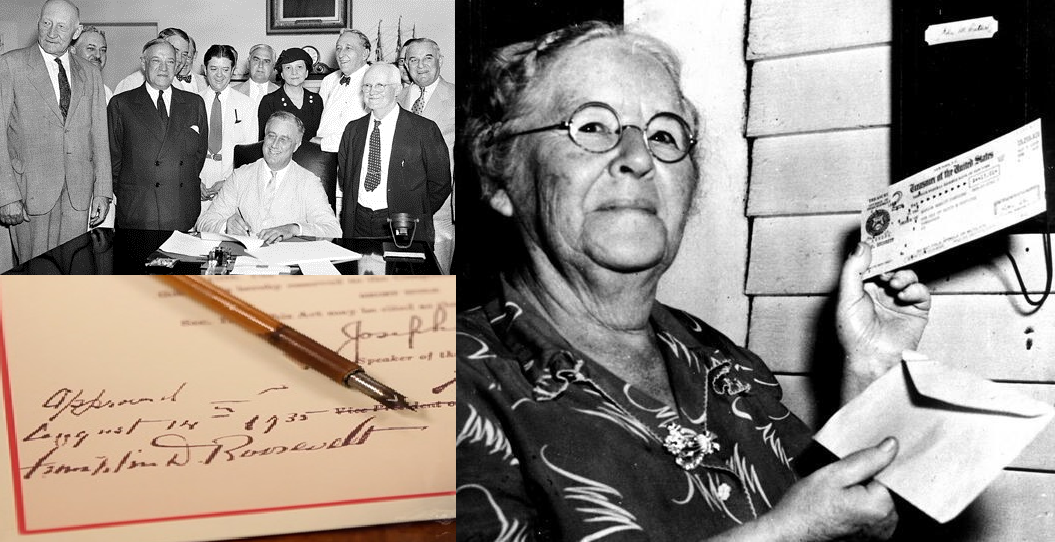 Ida May Fuller (b. September 6, 1874 – d. January 31, 1975) was the first American to receive a monthly benefit Social Security check. She received the check, amounting to $22.54, on January 31, 1940.
America is a community. We look out for each other as a nation. We build schools for our children, fund police for our safety and provide a secure retirement for our grandparents.  We don't toss aside our seniors when they need our help the most. Instead, each generation of American workers invests in the Social Security Trust Fund under the guarantee that someday when they retire or get too sick to work, the Trust Fund will be there for them.
Source: unknown,